Openness in Libraries
Position Paper of the Commission for Research-Related Services of the VDB
Schlagwörter:
Openness, Change Management, Open Science, Forschungsnahe Dienste, Kommission für forschungsnahe Dienste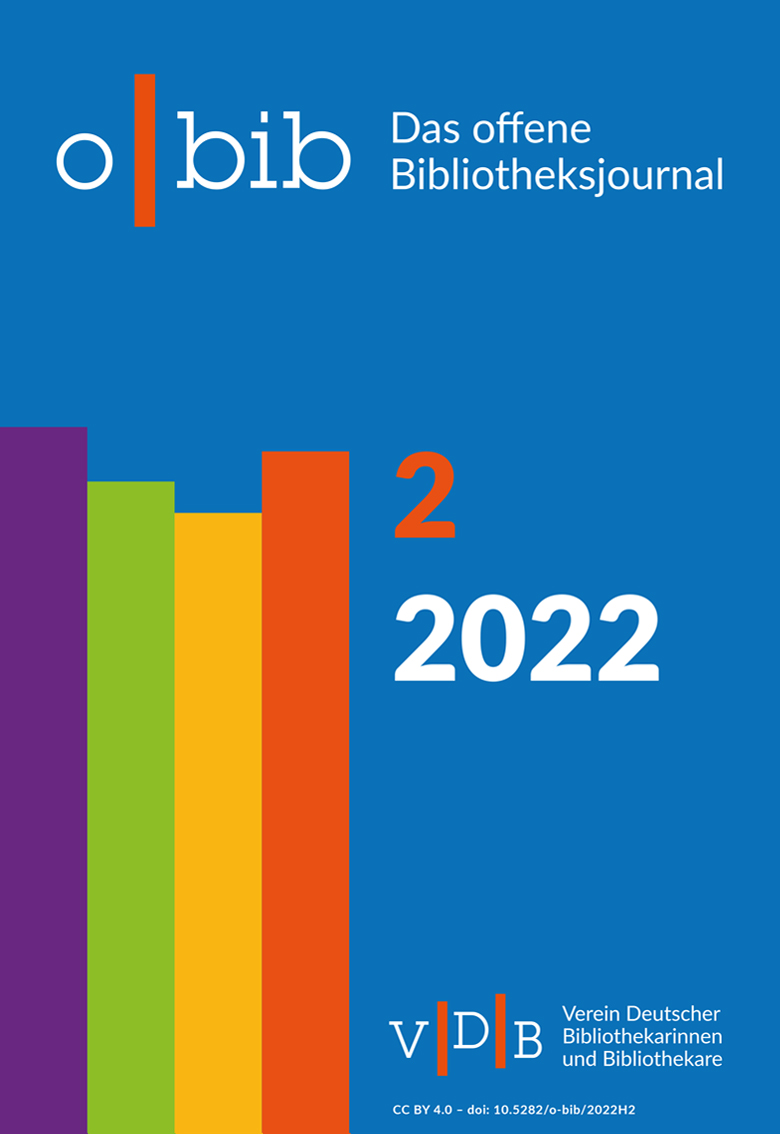 Zitationsvorschlag
Berg-Weiß, A., Hermann, S., Kötter, M., Leiß, C., Müller, C., & Strauch-Davey, A. (2022). Openness in Libraries: Position Paper of the Commission for Research-Related Services of the VDB. O-Bib. Das Offene Bibliotheksjournal / Herausgeber VDB, 9(2), 1–4. https://doi.org/10.5282/o-bib/5834
Rubrik
Aus den Kommissionen des VDB
Lizenz
Copyright (c) 2022 Alexander Berg-Weiß, Sibylle Hermann, Miriam Kötter, Caroline Leiß, Christoph Müller, Annette Strauch-Davey
Dieses Werk steht unter der Lizenz Creative Commons Namensnennung 4.0 International.